Pyramid
Appox 14"x 16" of solid cherry.
Lots of storage with all the lift out trays and dividers. Ready to be lined.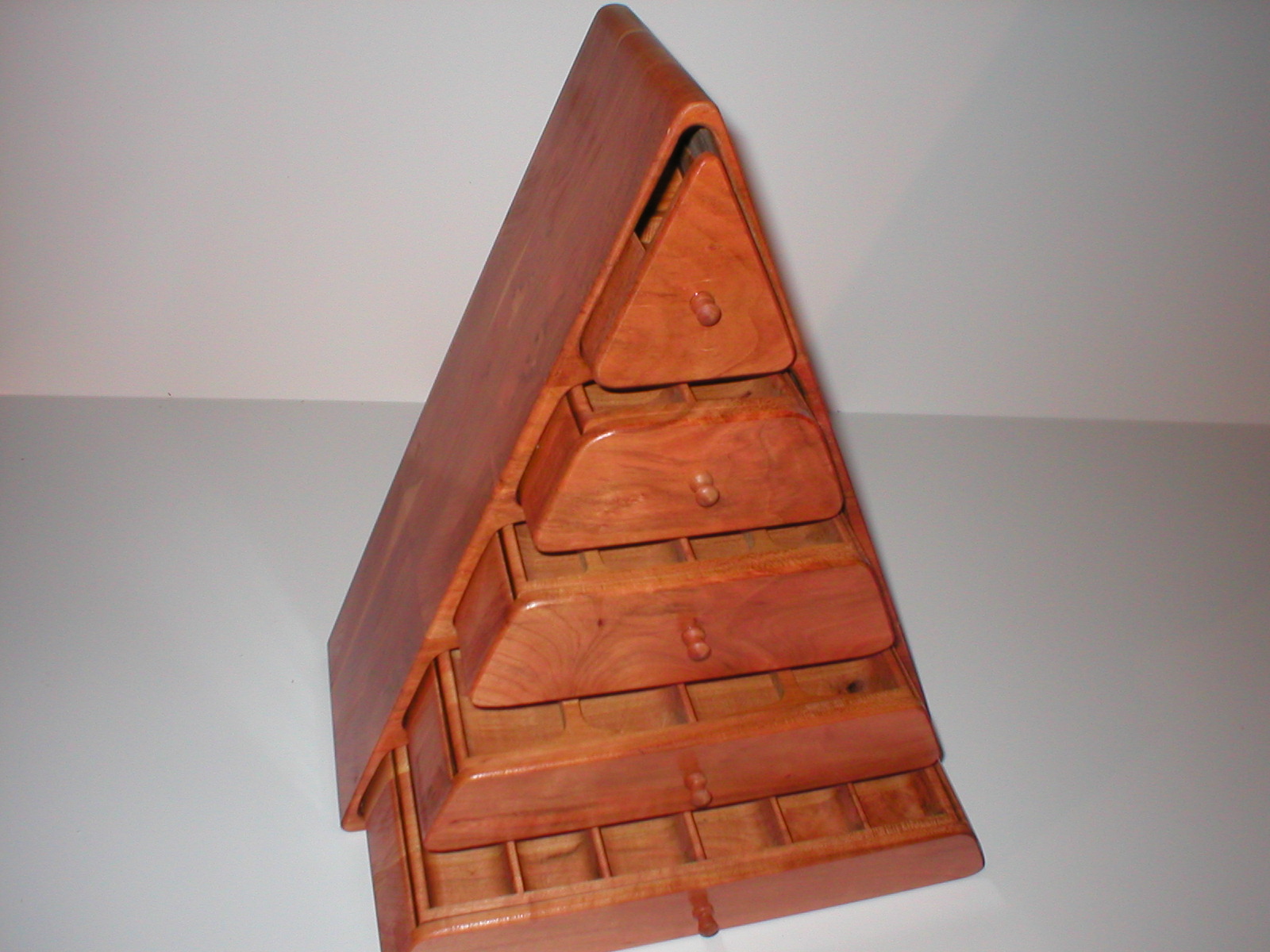 Free news letter.
Send Email with 'news letter' in the body to, wildwood42728@yahoo.com
Feel free to: E-Mail: Chris, Donna
---
Copyright © 2000 - Wildwood Crafters
All Rights Reserved
Webmaster: Us - wildwood42728@yahoo.com

Free counters provided by Andale.