Rebuilding our 1972 Porsche 911T.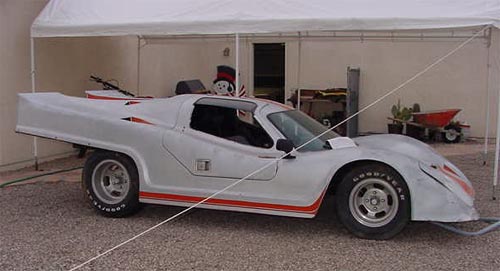 This is our latest toy. (We have had it over 10 years) It's a 1972 Porsche 911-T running gear with a Porsche 917 style body total weight under 2000 lbs. The body is number 007 first registered in 1973 in Arizona and it has been in storage for the last 20 years. Our plan is to mostly work on the interior and body this winter. Than hopefully do an engine rebuild next winter, I can do all the work myself except the valve grind.
I will post more pictures as the project goes along.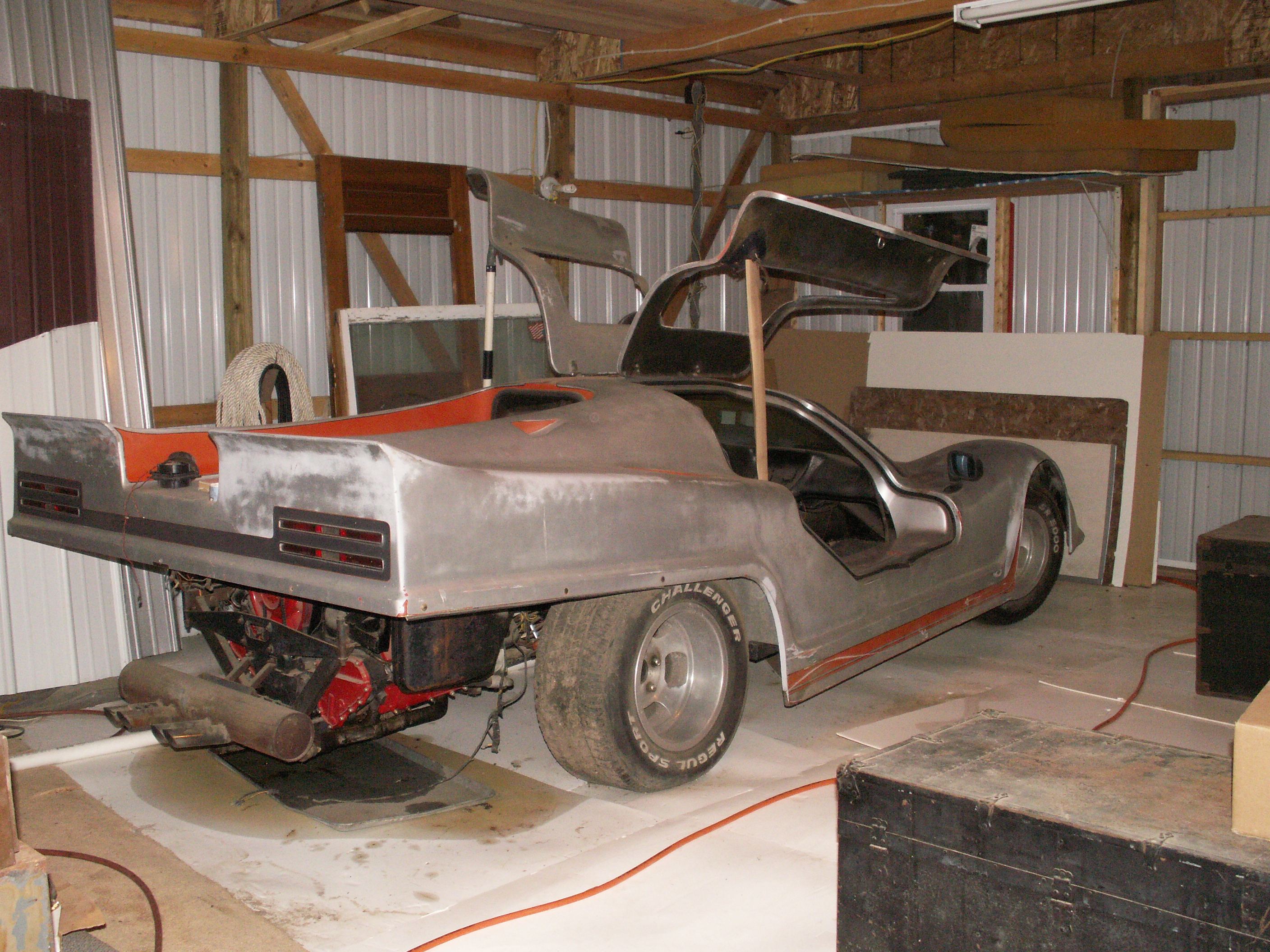 Update, 8-28-14. We now have a new shop and I'm working on getting the body off.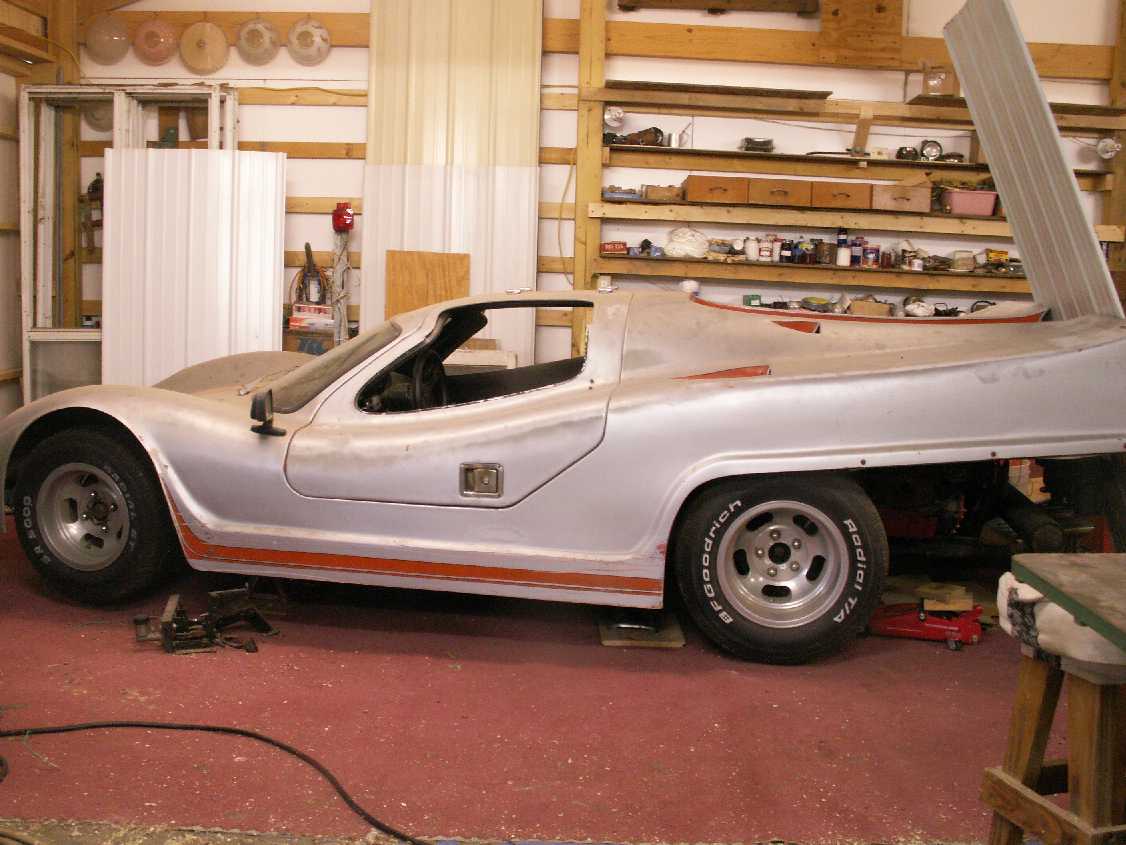 UPDATE, 11-13-14. We have some work to do, the headlight sockets were cut out and now I will have to reform and fiberglass them as well as front end work. Looks like it may have hit something in the front at one time. Easier to work on once I get the body upside down.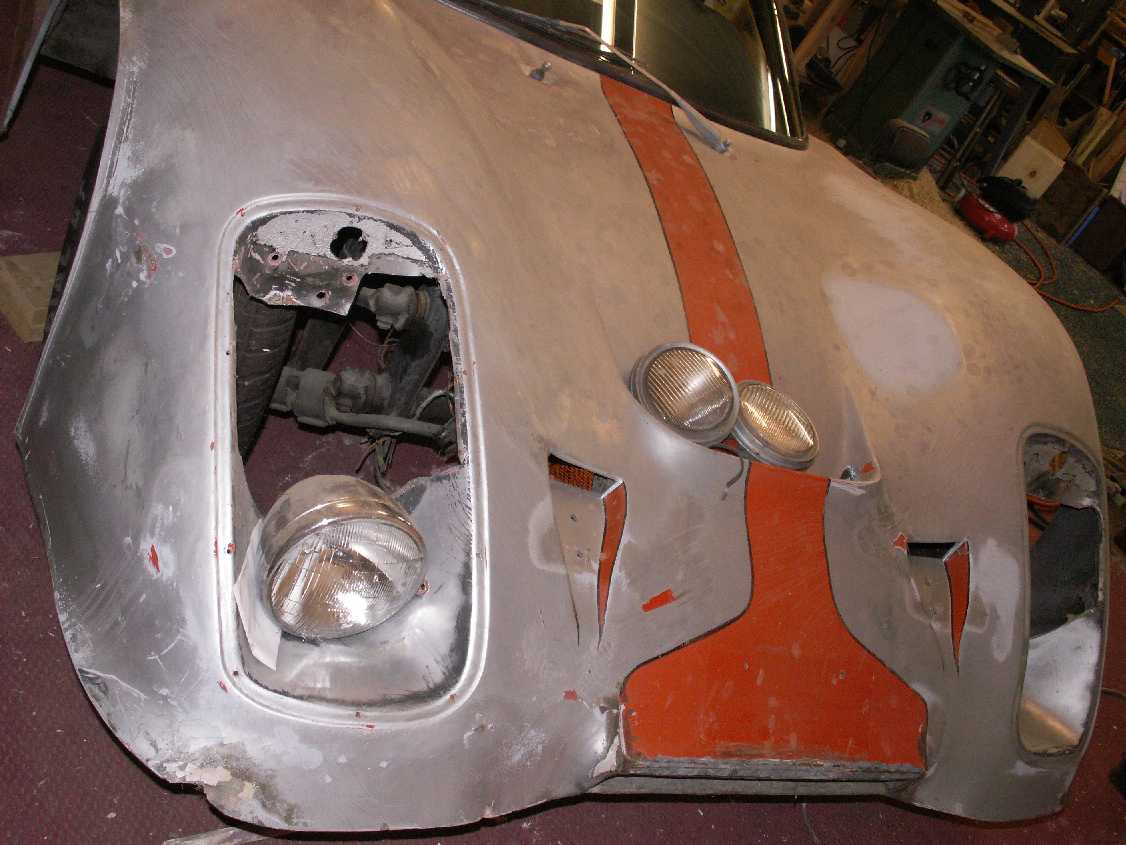 We have a really nice piece of figured cherry I plan to remake the dash with.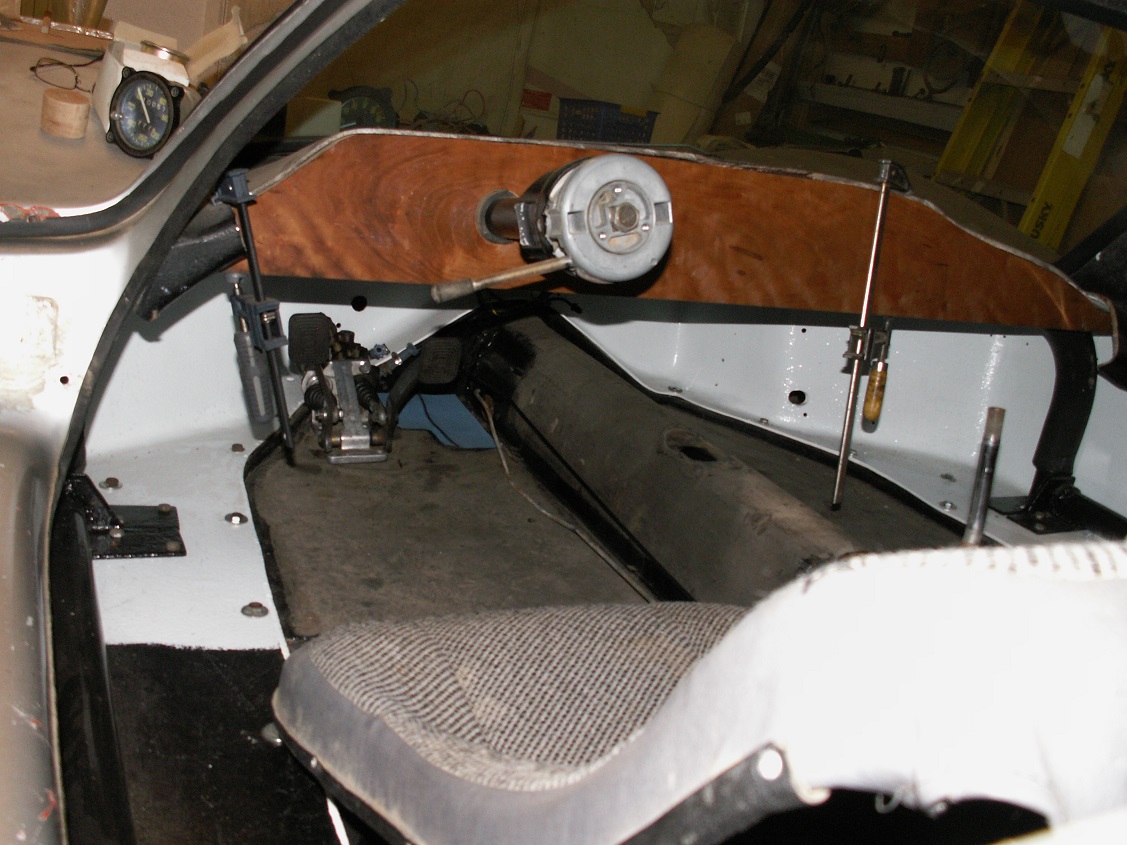 THE BODY IS OFF !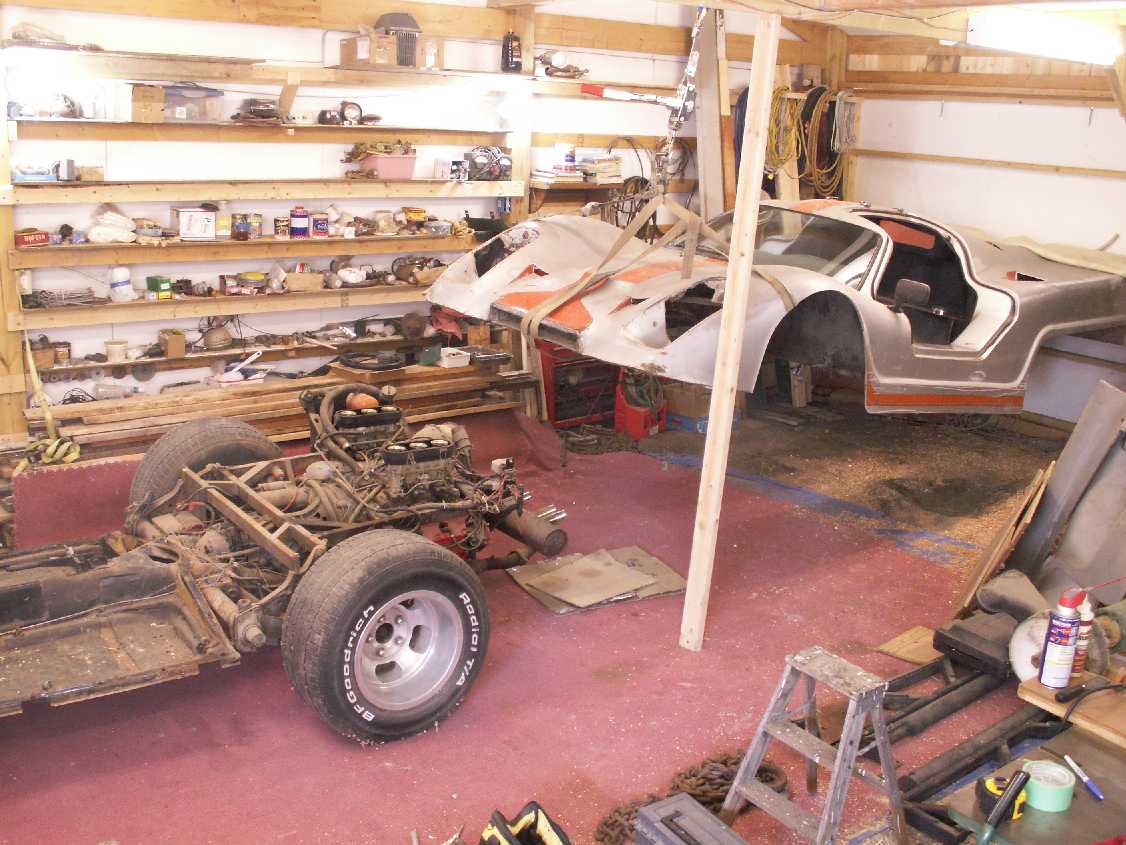 The underside of the body is covered in fiberglass threads from the chopper gun when the body was still in the mold. Don't know why it was not cleaned up when it was made. So now I'm scraping and sanding and scraping and sanding. Than we will paint the whole underside white.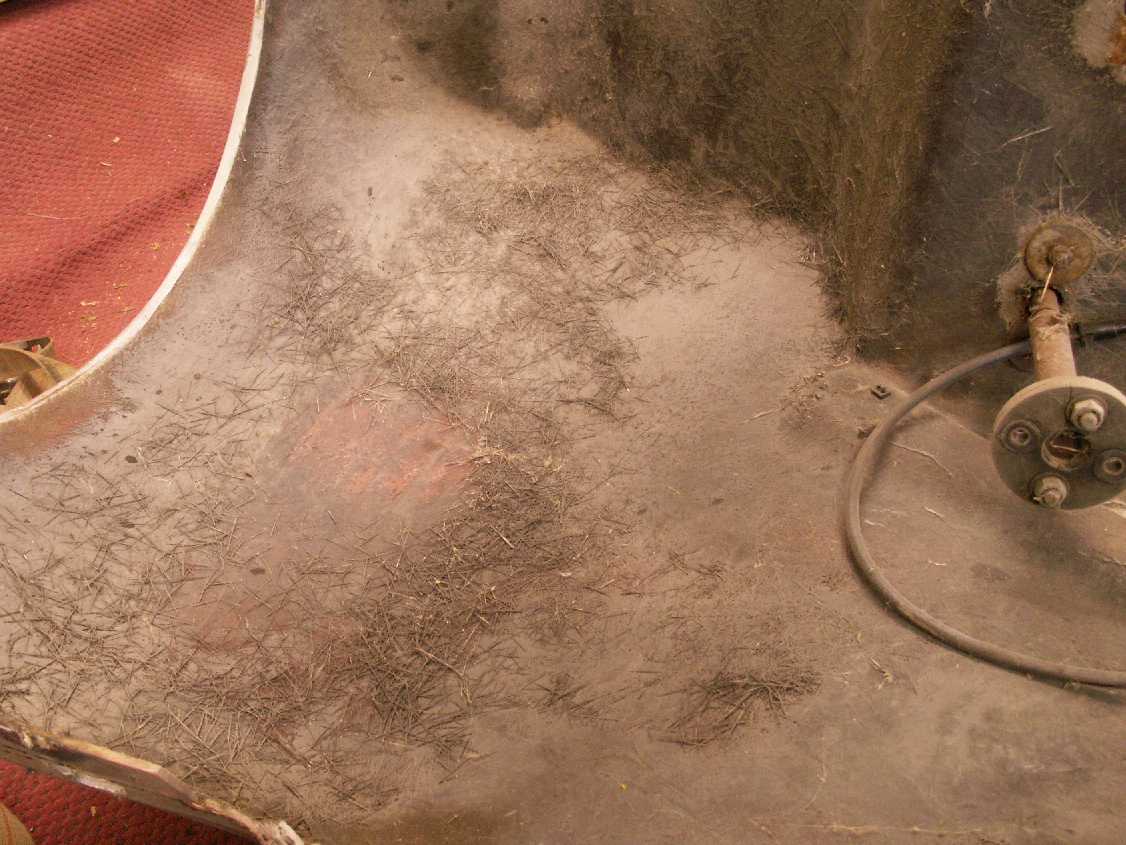 Spring 2016, got the body turned upside down. Sanded smooth the whole underside and painted with a really tough high gloss white. Something we learned while working on our boat it is a marine paint called EasyPoxy, you can put it on decks and walk on it and it still keeps a shine. Later I want to add blue LED lights under here for ground effects lighting.
It also made it much easier to do the fiberglass repairs to the front end and start the reform of the headlight pods.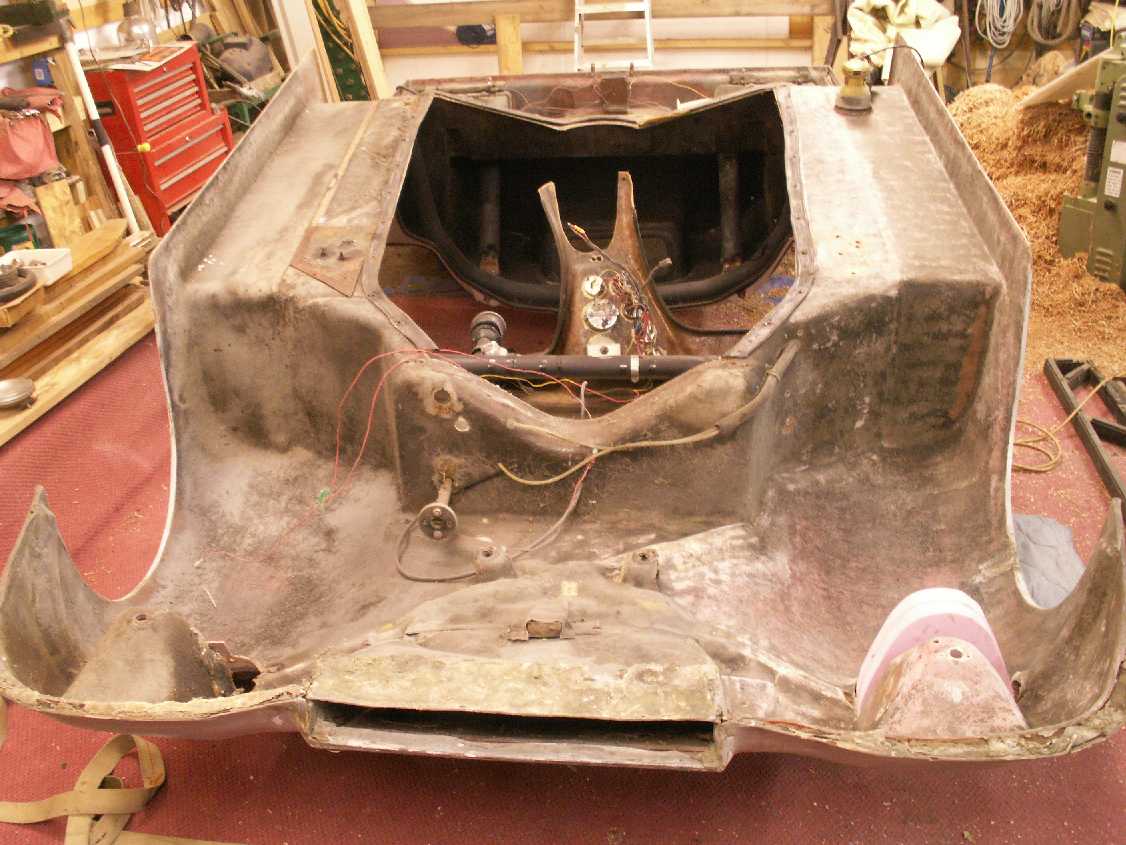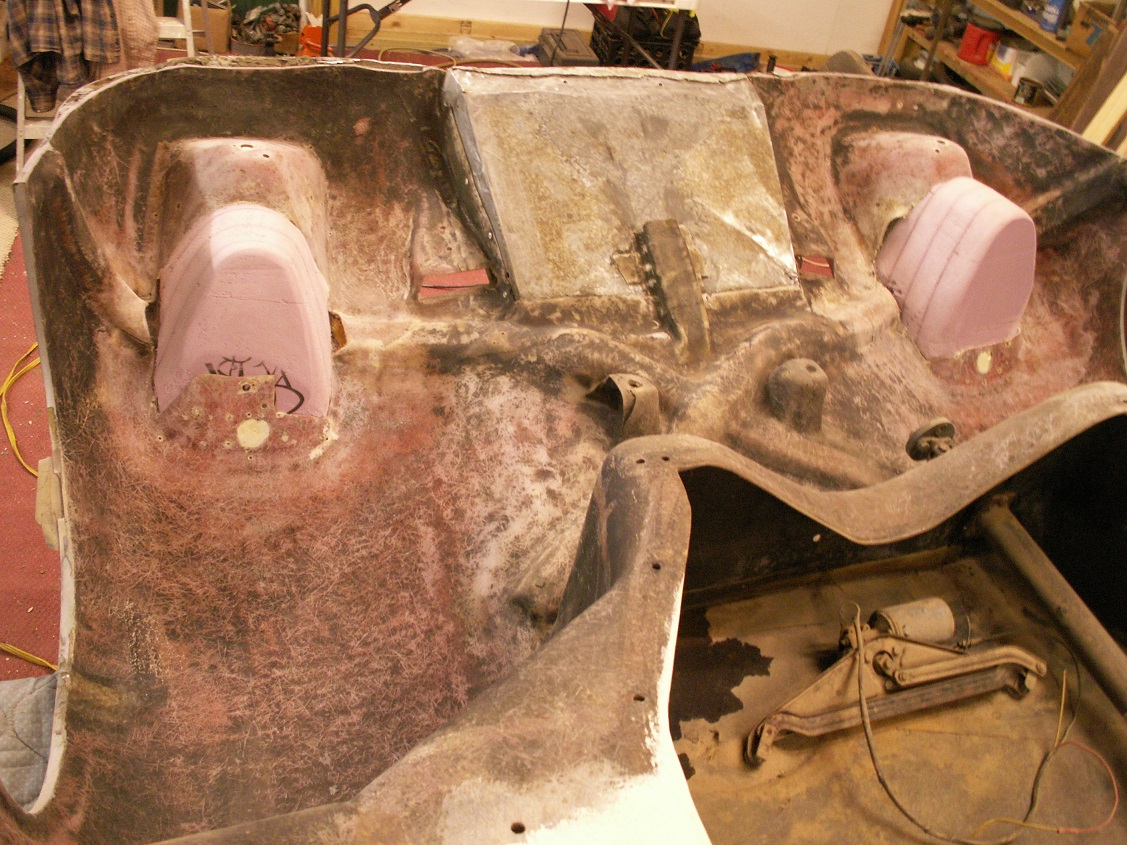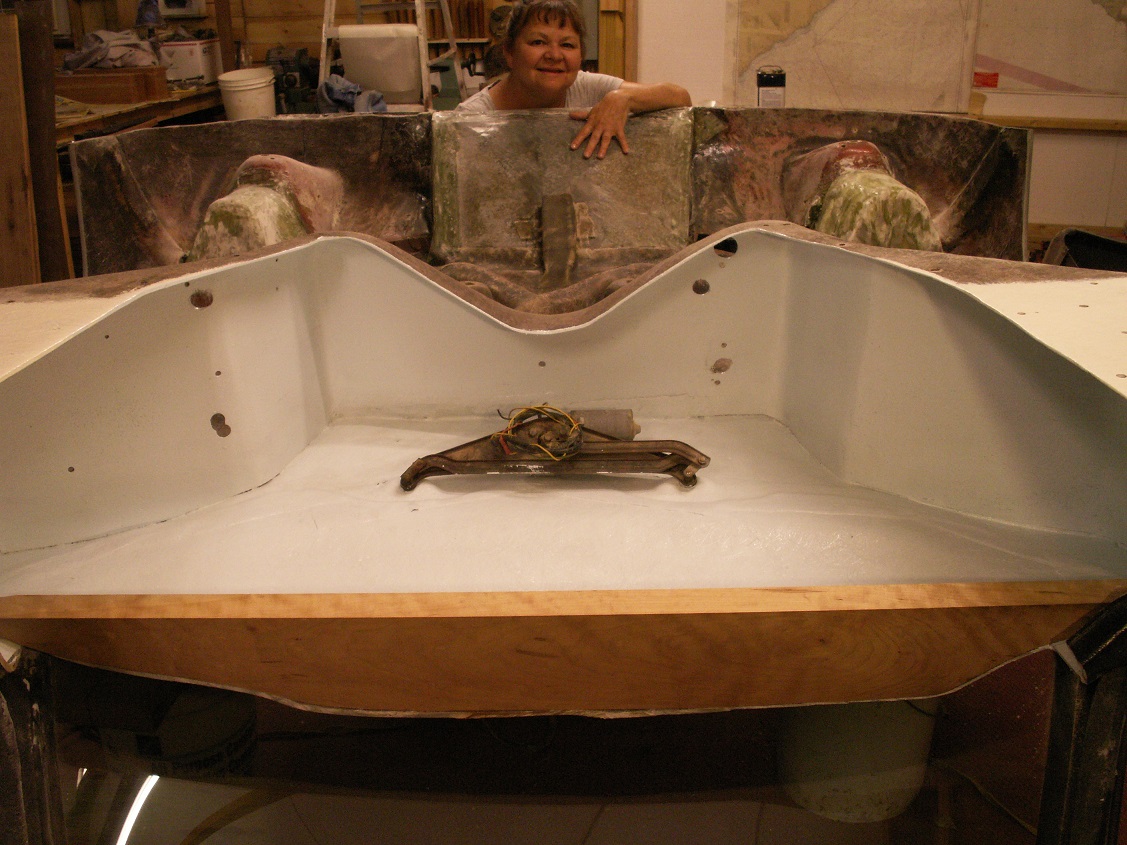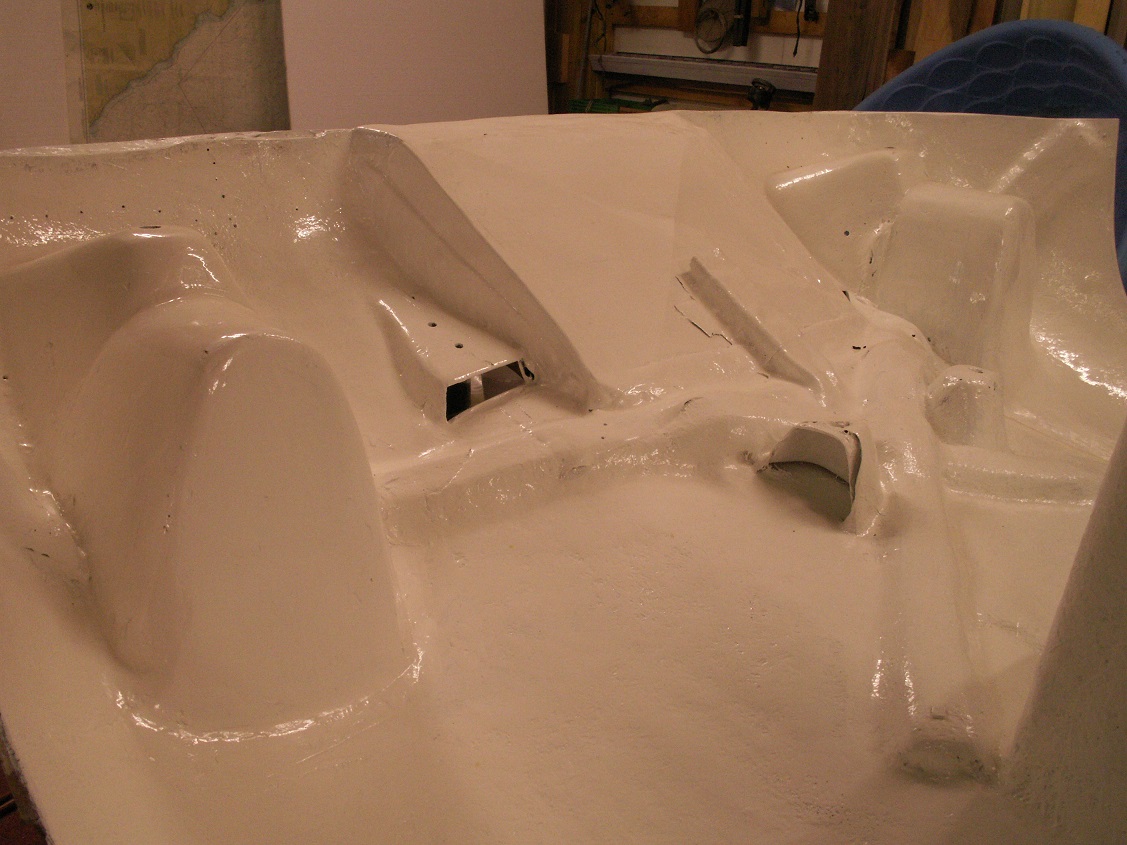 Fall 2016, Thanks to a bunch of guys from the high school, the body is turned back over and start working on the top side.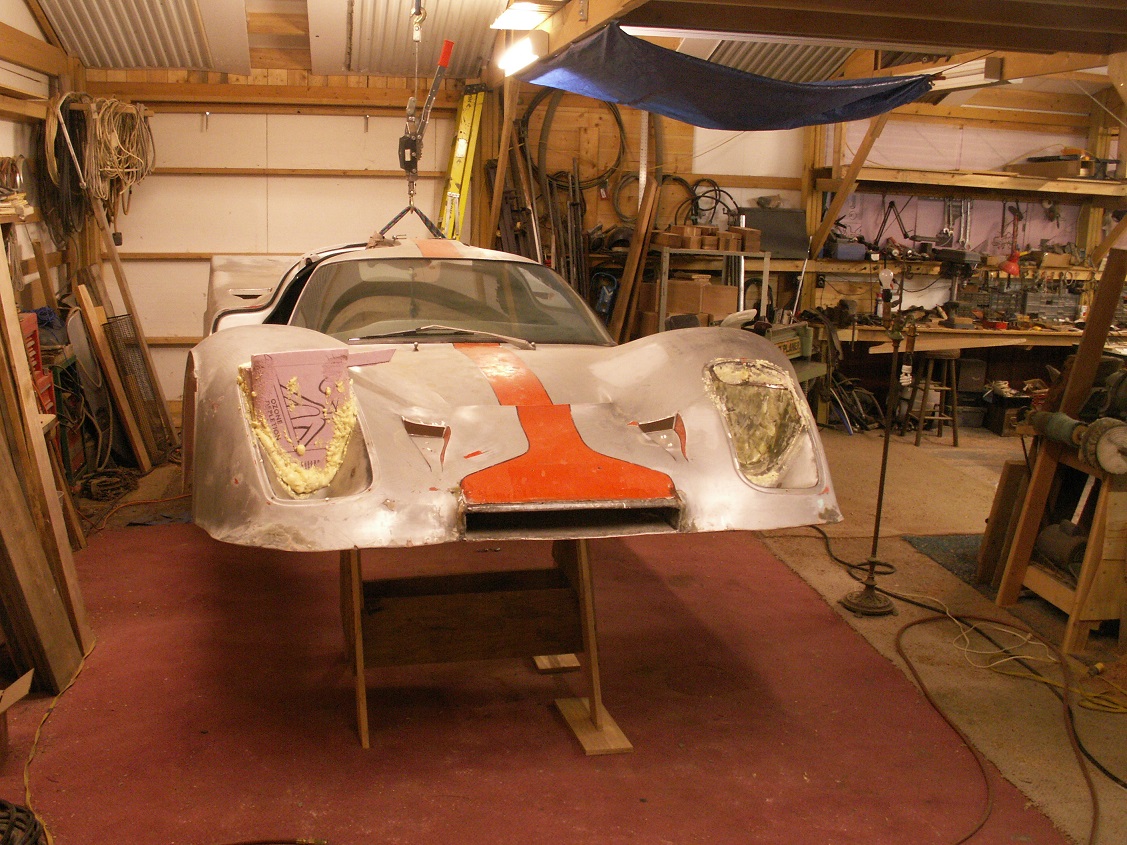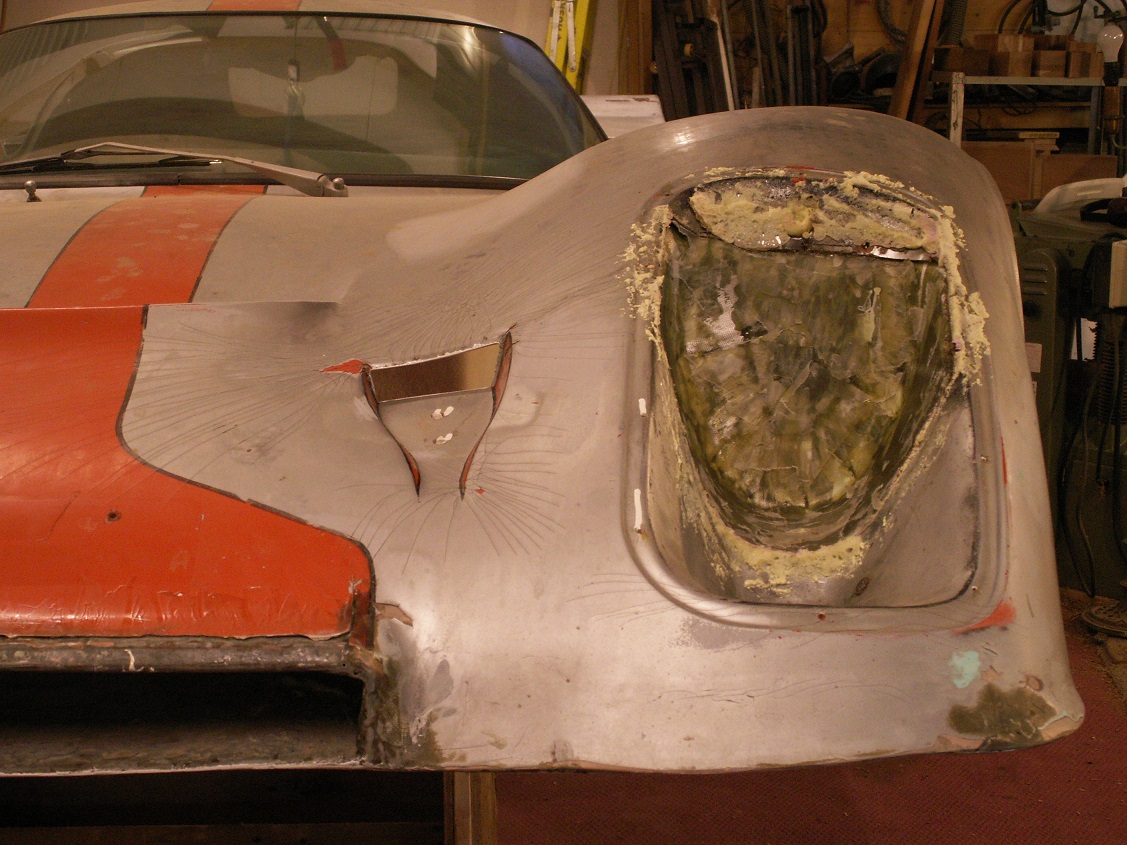 We it's now after the first of the year 2017.



Learning a lot about molding with fiberglass. Come to find out, where I used wax paper to cover my mold, resin doesn't stick to aluminum tape. So you can than push around the resin and fiberglass mating from the back side of the tape, including pushing it up hill and holding it there till it sets up, than peel off the tape. Boy, this opens up a whole new area.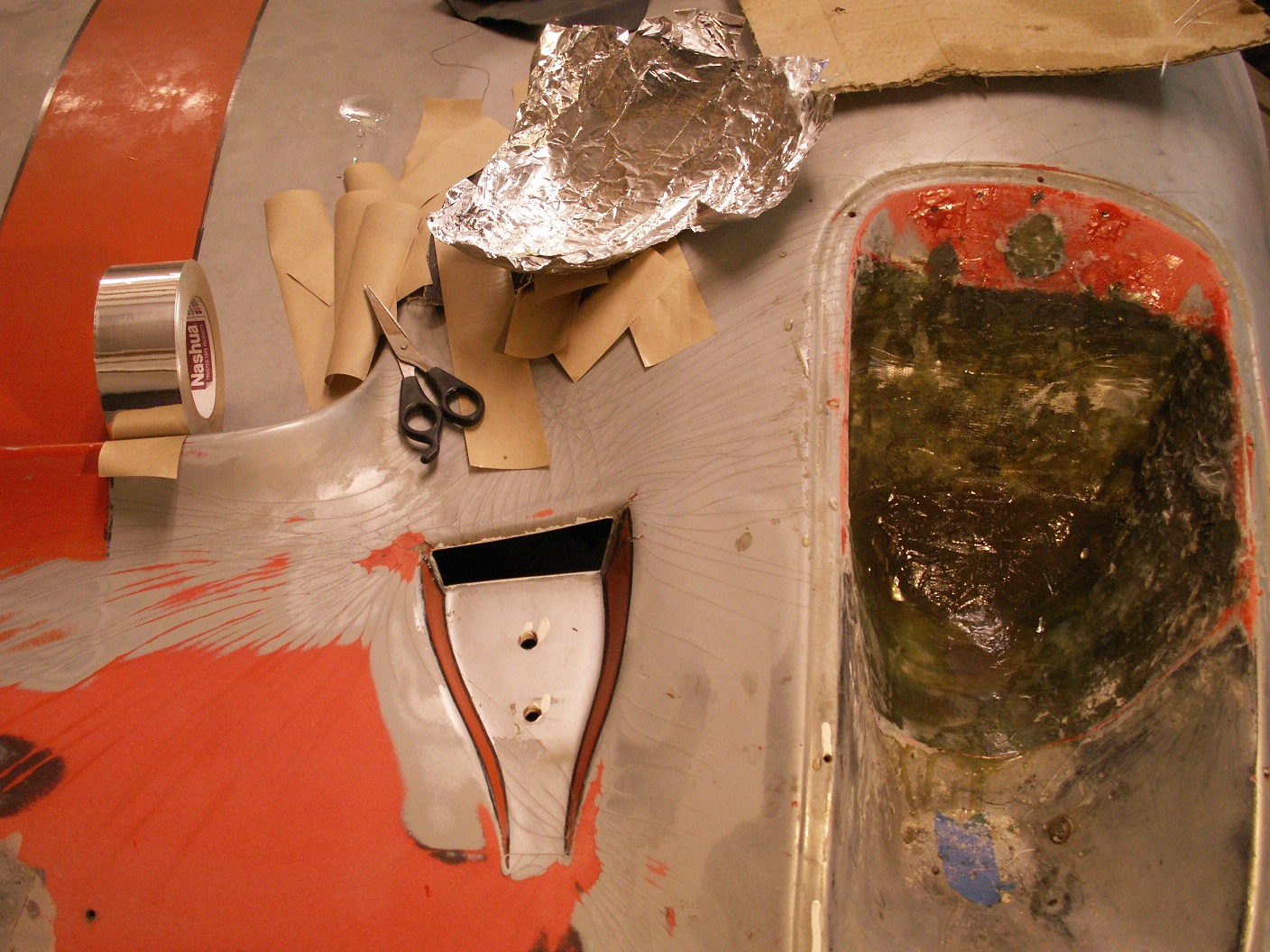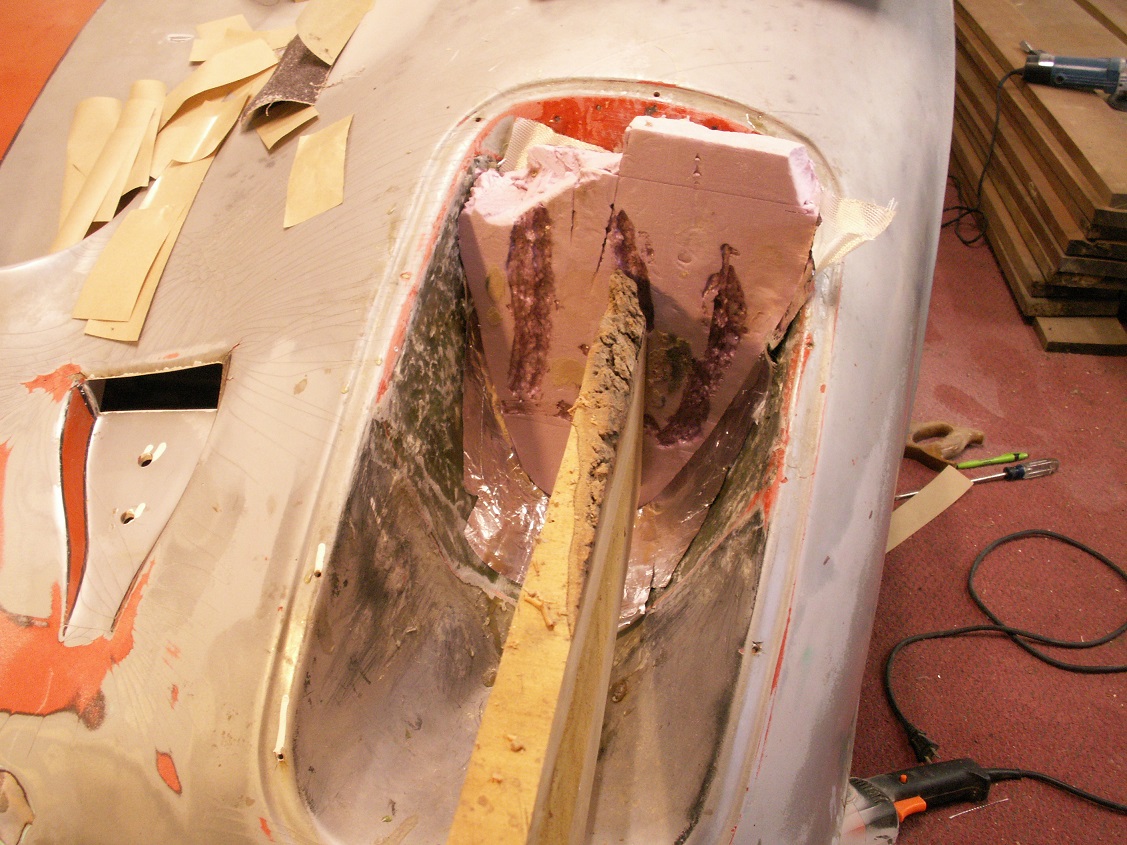 Also starting on the wiring,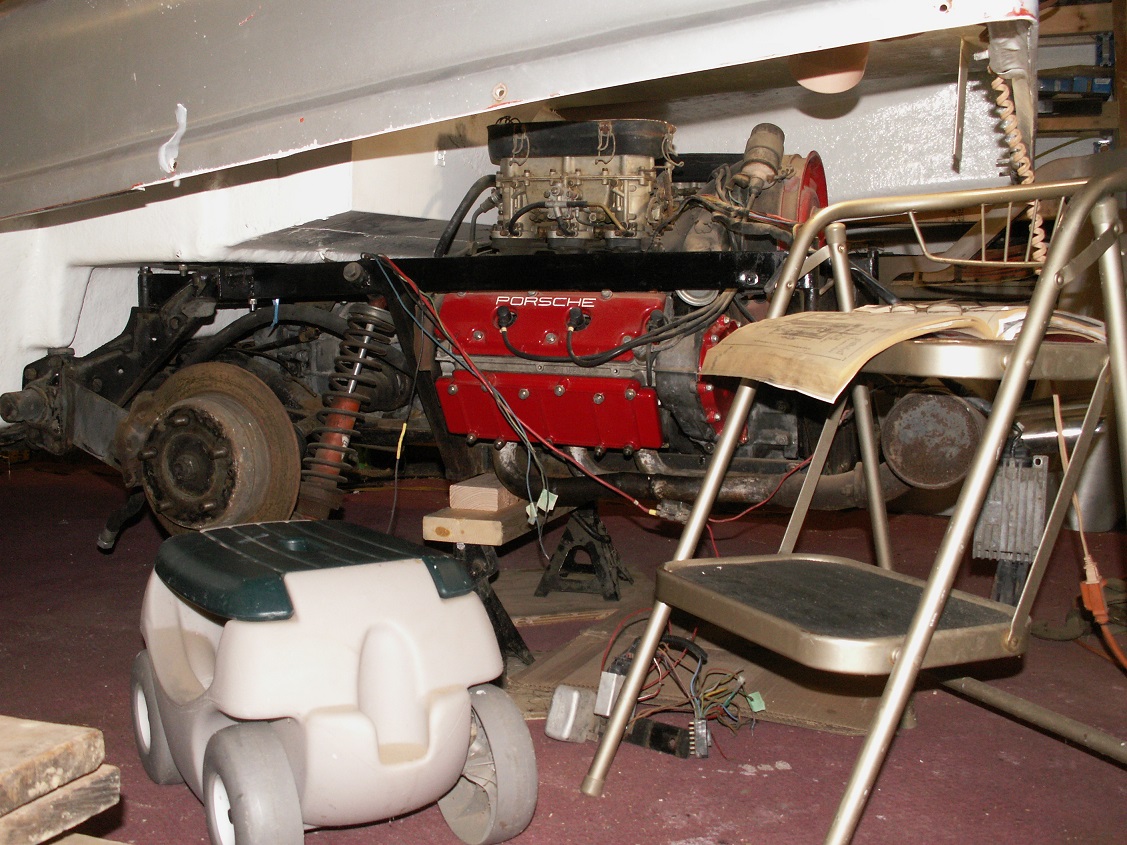 Got the roll cage back in and the body bolted down.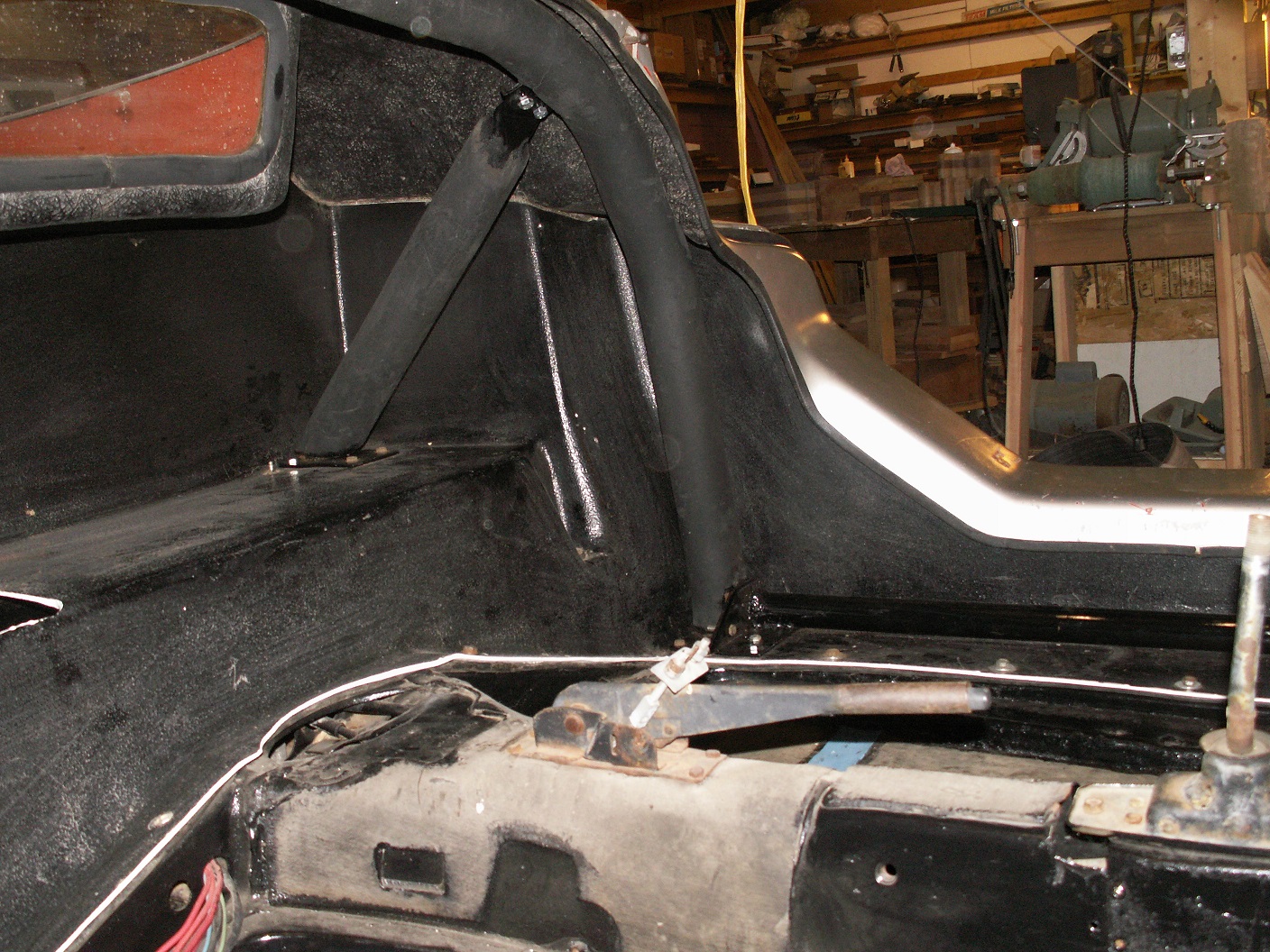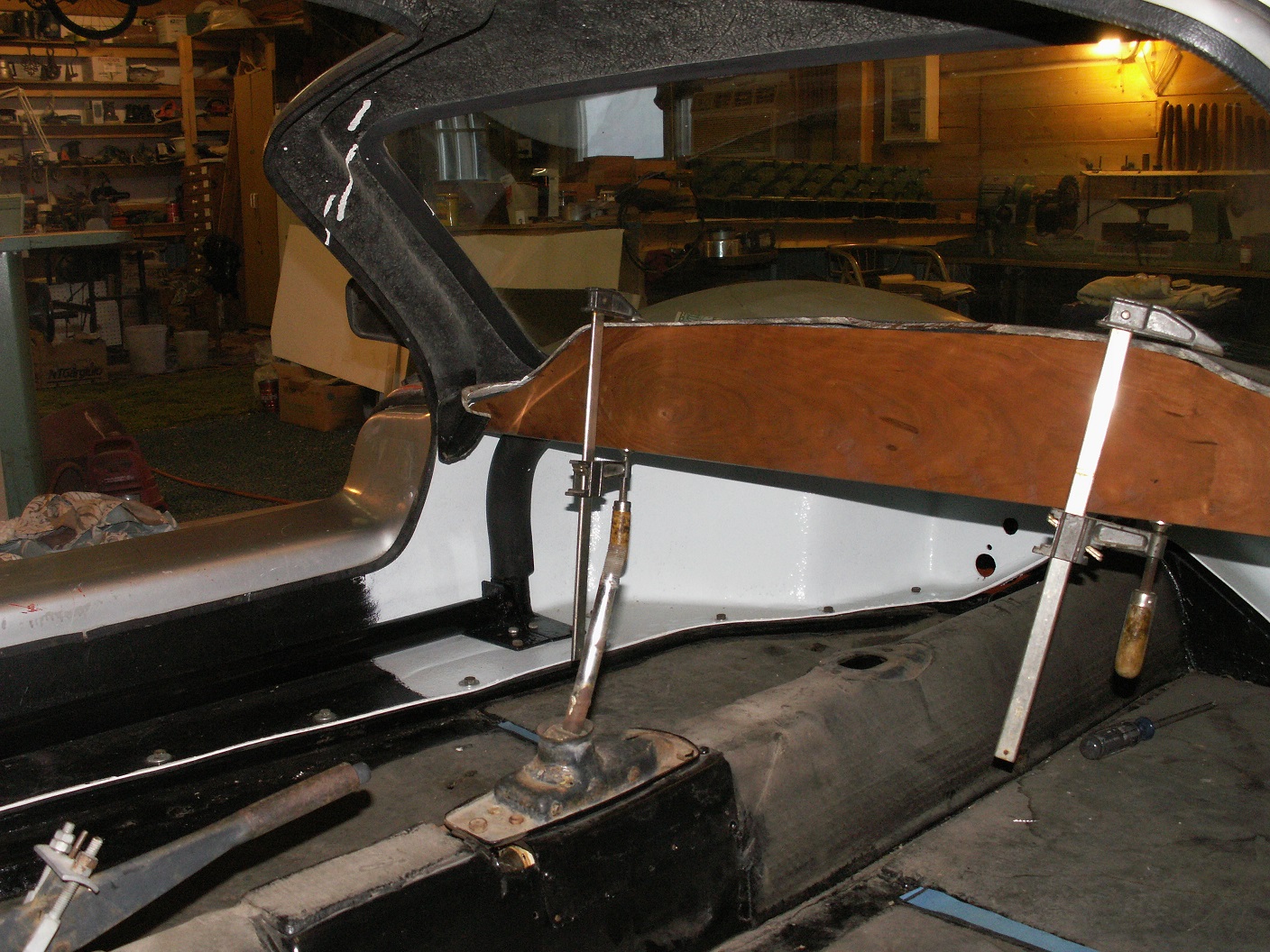 OK, back to body work.
The front of my body is covered with a bazillion cracks. Like maybe someone bumped into something enough to flex the body but not brake it.
I have always heard cracks are really hard to repair with out coming back sometime after it's painted again. So I put the question out to some really smart guys that have been playing with fiberglass body's for a long time. From all of their responses, the most sure fire way is to sand off paint and as much layer underneath as you dare than anything left of the cracks, use a penetrating epoxy to seal the cracks, wait about a week to cure, than glass over the whole area. If you can add a layer of fiberglass it would be very strong, the strength is in the fibers of the glass, other wise the resin could crack again with out it.
So to start out with, I've sanded off the paint and tried to get as much base as I could with out changing the shape, I'm not a body guy and I've noticed I have made a bunch of flat spots so far. I'm hoping hand sanding will give me the smooth lines back.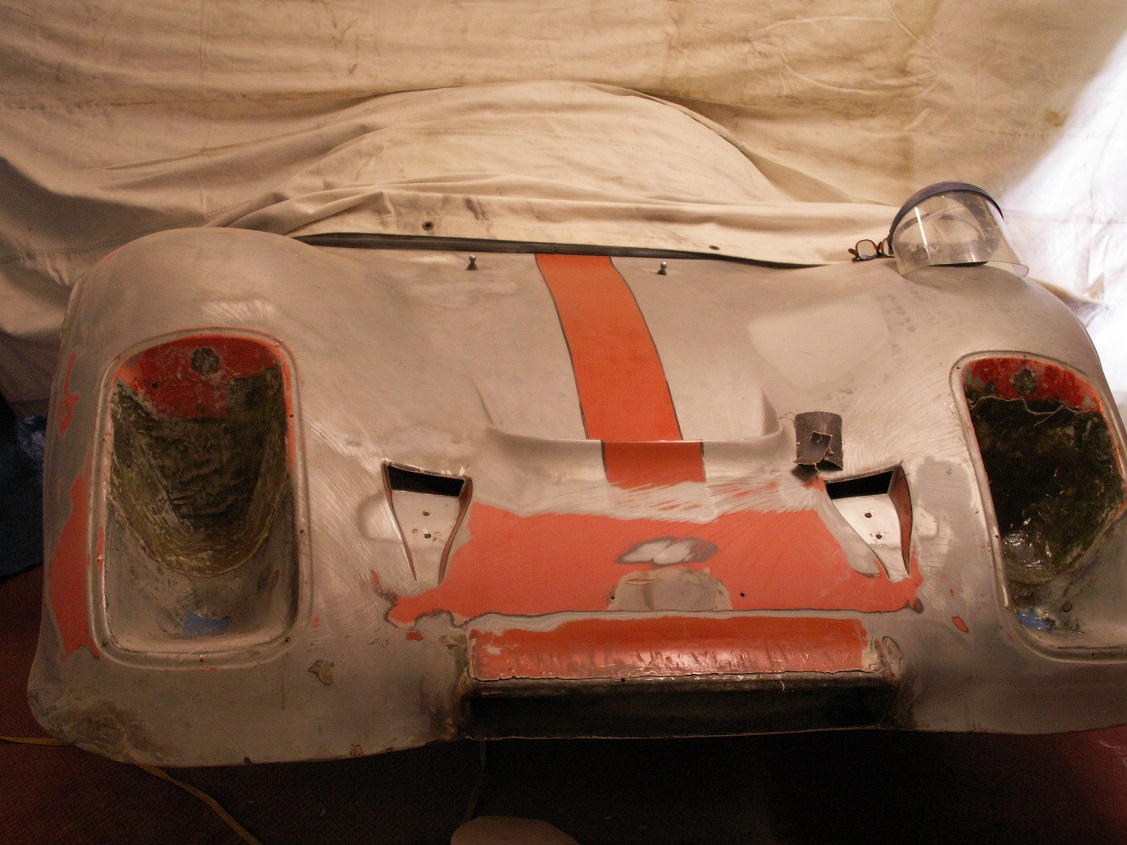 Feel free to: E-Mail: Chris, Donna Jensen
216 E. Ash St.
PO Box 3
Kensington, Kansas 66951
Cell, 785-476-8081
wildwood42728@yahoo.com
---
Copyright © 2014 - Wildwood Crafters
All Rights Reserved
Webmaster: Us - chris@wildwoodcrafters.com